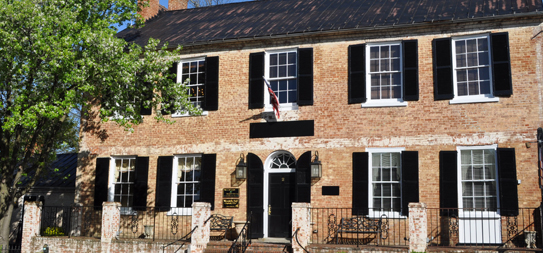 "Our money management process is
designed to create and preserve the
wealth of our clients."
-Paul Dietrich, CEO, Fairfax Global Markets
Financial Professionals

[hide for="!logged"]
Welcome  from . Not you?
[/hide]
---
Who We Are
FAIRFAX GLOBAL MARKETS focuses on helping thoughtful investors reach their financial goals and objectives. We currently manage investments for individuals, mutual funds and private institutions throughout the United States. Learn More
Process
FAIRFAX is a global investment manager with a time-tested process based on technical analysis. Our primary objective is to build client wealth by participating in sustained "Bull" markets and avoiding participation in stock markets during the inevitable downturns that erode account values and negatively impact lifestyles. This process was implemented by Paul Dietrich at Foxhall Capital Management and continues to be utilized by Mr. Dietrich as Chief Investment Officer of Fairfax Global Markets. Read More
Fairfax Global Investment Philosophy
Click here for more information
Fairfax Risk Management Defensive Strategy
Click here for more information
Fairfax Global Value Stock Performance
Click here for more infomation
Fairfax Global Permanent Portfolio Performance
Fairfax Global Markets LLC is an investment advisor registered with the U.S. Securities and Exchange Commission ("SEC") under the Investment Advisers Act of 1940.  Fairfax began operations on September 30, 2012. All information shown, including investment performance, for any period prior to September 30, 2012 was produced by Foxhall Capital Management, Inc. On that date, the investment processes and those responsible for investment decisions moved from Foxhall to Fairfax and the Foxhall Capital Global Series was renamed the Fairfax Global Series. For a detailed discussion of Fairfax and its investment advisory fees see the firm's Form ADV Part 1 and 2A on file with the SEC at www.adviserinfo.sec.gov.
The information contained herein has been obtained from sources believed to be reliable, but the accuracy of the information cannot be guaranteed. The opinions and portfolio information provided herein are subject to change at any time, and are not to be construed as advice for any individual or as an offer or solicitation of an offer for purchase or sale of any security.  Any reference to specific securities or sectors should not be considered research or investment recommendations by Fairfax. Client accounts may differ from model allocations due to many reasons. All investment strategies offer the potential for loss as well as gain.  Individuals should consult with their financial professional to determine an investment strategy appropriate for their objectives, risk level and time horizon prior to investing.